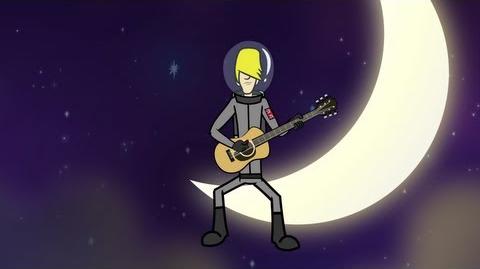 Benatar takes lead in the entire song. This isn't the first time he's been a main singer, though.
In this video confirmed the fact that Benatar is British.
It also confirms that Puff and Deejay are American, although Axel's nationality is not confirmed in the video. (The flag on his arm show the same symbol of a skull, like his shirt)
This is the second song about an alien. First being of course ALIEN.
Ad blocker interference detected!
Wikia is a free-to-use site that makes money from advertising. We have a modified experience for viewers using ad blockers

Wikia is not accessible if you've made further modifications. Remove the custom ad blocker rule(s) and the page will load as expected.